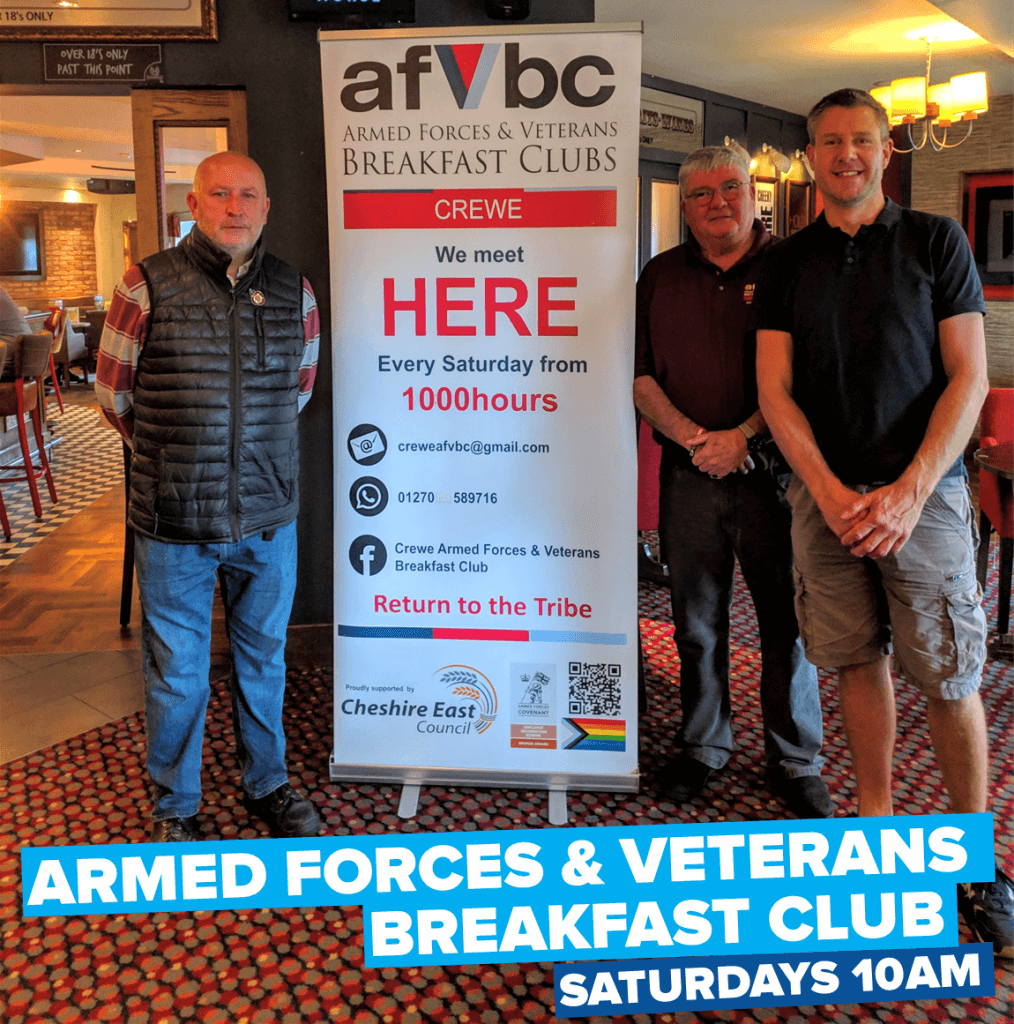 The MOD's Official Armed Forces & Veterans Breakfast Club for Crewe and surrounding Area.
Catering for all service veterans, and run by Veterans for Veterans at The Four Eagles, Dunwoody way, Crewe.
Every Saturday at 10am, this friendly establishment offers a warm, comfortable and a welcoming venue for us all, with Free Tea & Coffee provided by our hosts at the Four Eagles pub, so come along and enjoy your breakfast with some banter, and a chat, meet up with old & new friends and comrades.
A warm welcome is always here for our sisters and brothers of the Royal Navy, Army & Royal Air Force along The Emergency Services.
Your Family members are more than welcome.
Free Parking and No Fee's or subscriptions involved
Contact:
Admin: Ian Warrender RE
Phone: 01270 589716
Email: creweafvbc@gmail.com
Facebook: https://www.facebook.com/groups/afvbc.crewe/
Meets days and times:
Every Saturday 10:00hrs at The Four Eagles, Dunwoody Way, Crewe, CW1 3AW