Create, make, dance, play and move your way through summer in Crewe with Crewe Town Council's FREE to access Operation Summer programme!
Monday 24th July – Thursday 31st August 2023.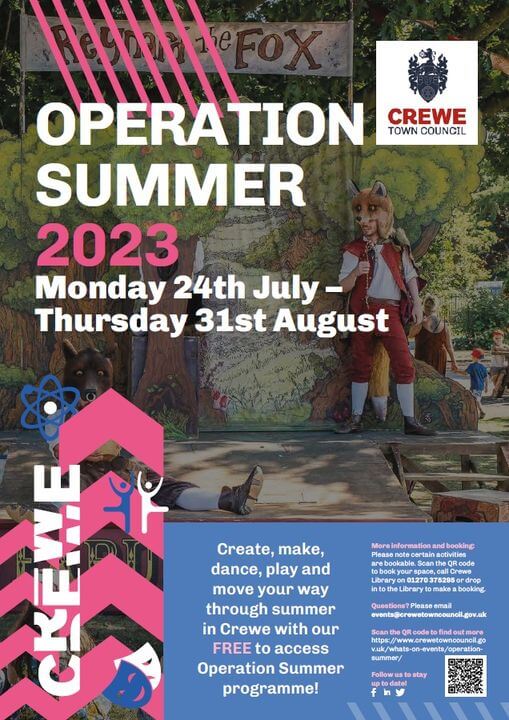 Free events this summer in Crewe:
learn the skills you would need to run away with the circus
dance around the park in giant butterfly wings
see history brought to life at the Heritage Centre
get creative with an array of workshops from video game design to author illustration workshops or even science
experience outdoor theatre and storytelling that will captivate even the wriggliest of viewers
All on your doorstep! Operation Summer is Crewe's FREE to access summer programme for families and EVERYONE is invited! Please stay safe and make sure you bring sun cream, sunhats, and plenty of water to activities.
See all the current planned events here:
https://www.crewetowncouncil.gov.uk/whats-on-events/operation-summer
Or, download and print the Operation Summer leaflet for all the details and dates.