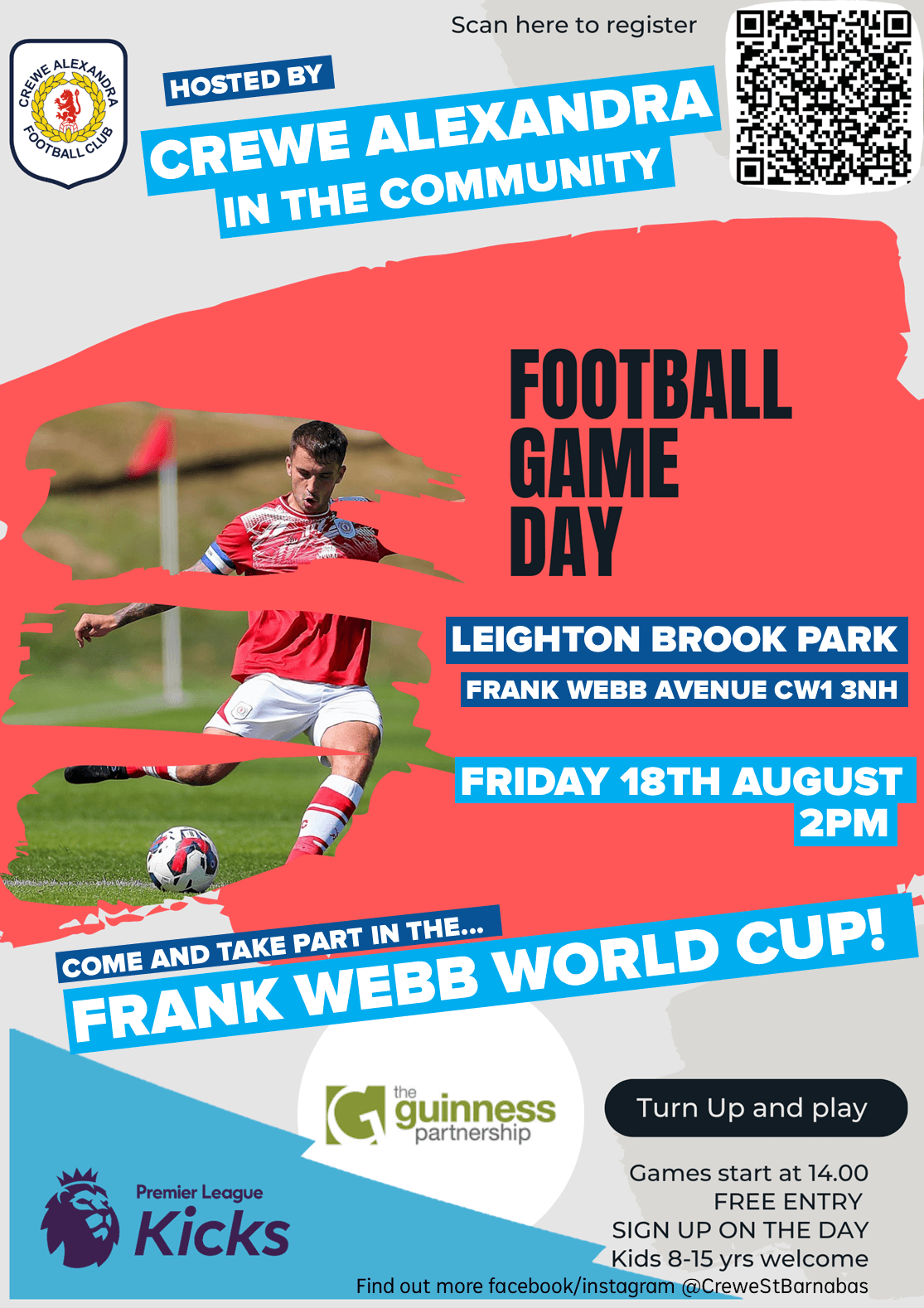 Come and join in with the Frank Webb World Cup!  18th August at 2pm in Leighton Brook Park off Frank Webb Avenue
Hosted by Crewe Alexandra in the Community and supported by Guinness Housing and Cllr James Pratt, Crewe St Barnabas Ward.
Free entry, 8-15 years
Register online or sign up on the day.
Games start at 2pm!